The RaiderConnect website is an integral part of the process for incoming student and current students enrollment services. RaiderConnect is a one-stop resource for student registration, bill payment, and financial aid. With such a large portion of our campus using this website on a regular basis, it is imperative we continue to iterate and improve the site for all target audiences. 
RaiderConnect Homepage Before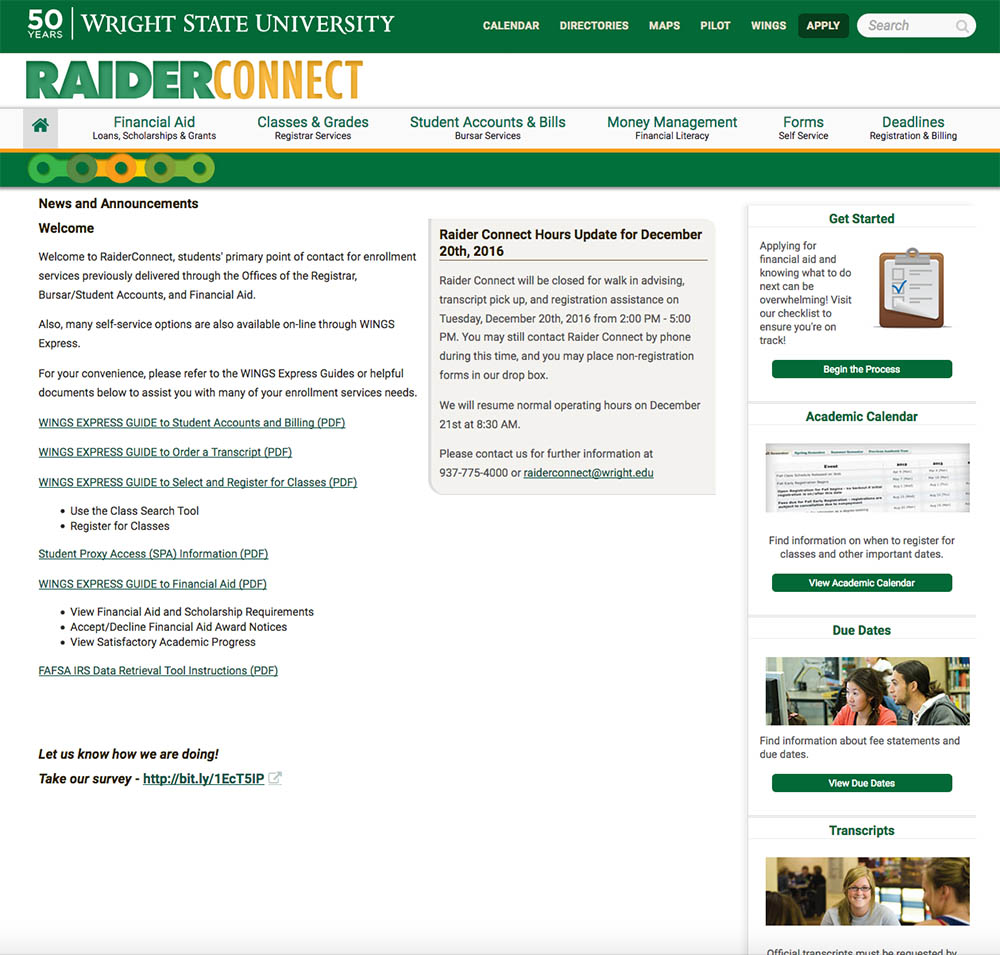 RaiderConnect Homepage After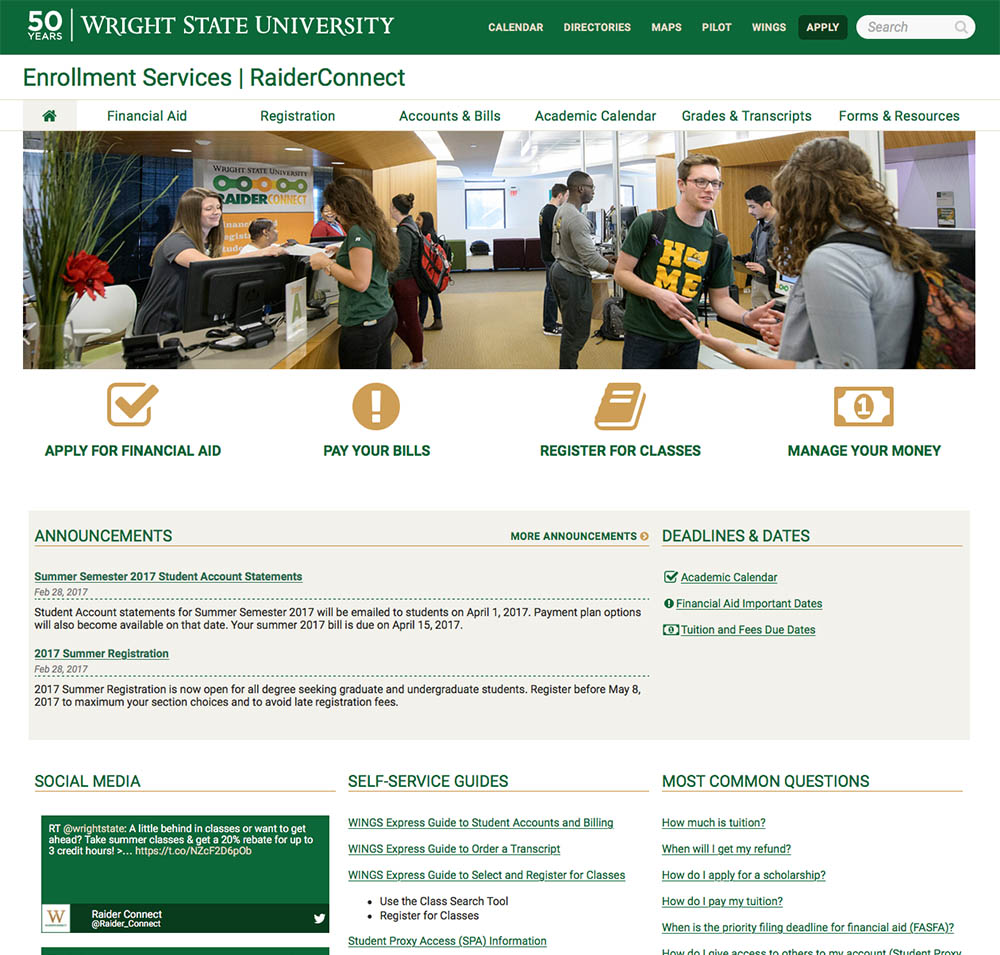 Goals
Improve user experience for future and current students
Align site with current brand standards
Refine mobile experience
Improve accessibility standards
Plan
With the assistance of the Enrollment Management Division, we have been gathering feedback using a few different User Experience (UX) techniques over the last year. For the RaiderConnect site, we used a technique called "card sorting" to help improve our information architecture on the site. Card sorting is a technique that allows the user to sort data into different groupings or create their own new groupings. This data is then used to improve the navigation and content organization of the site.
Accounts and Bills Before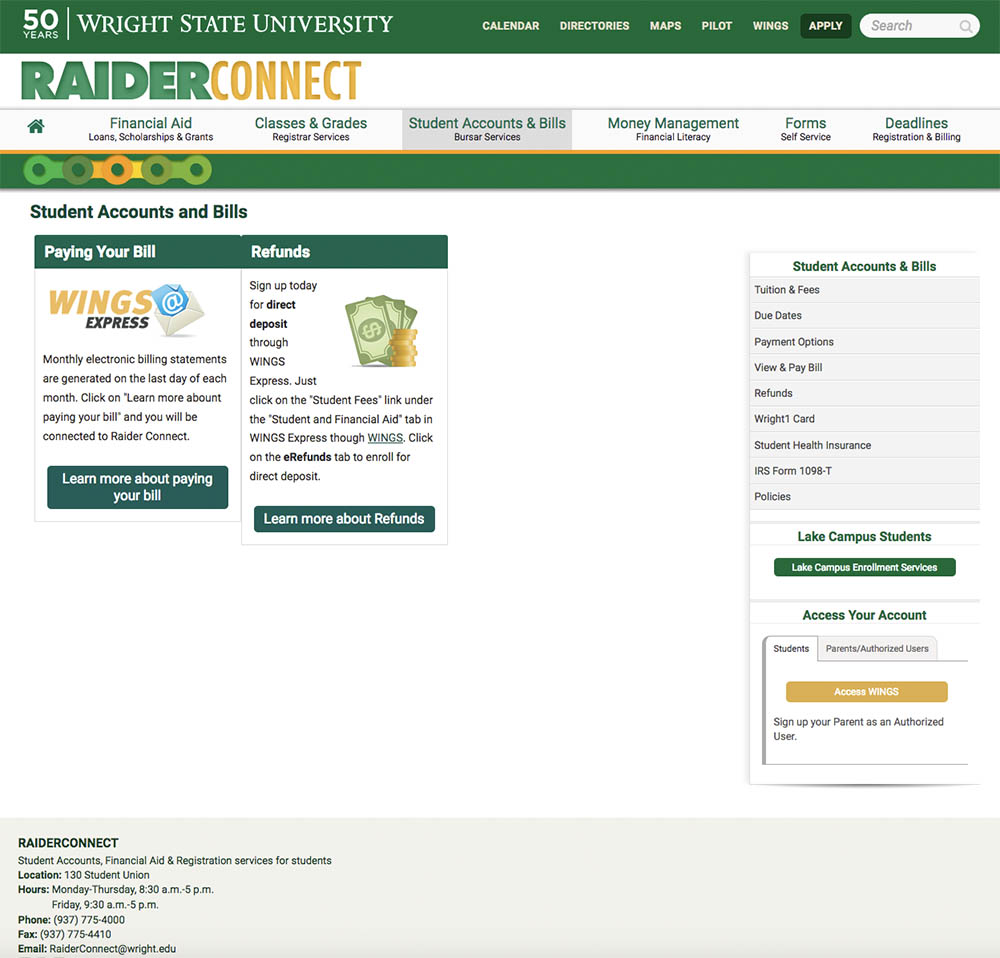 Accounts and Bills After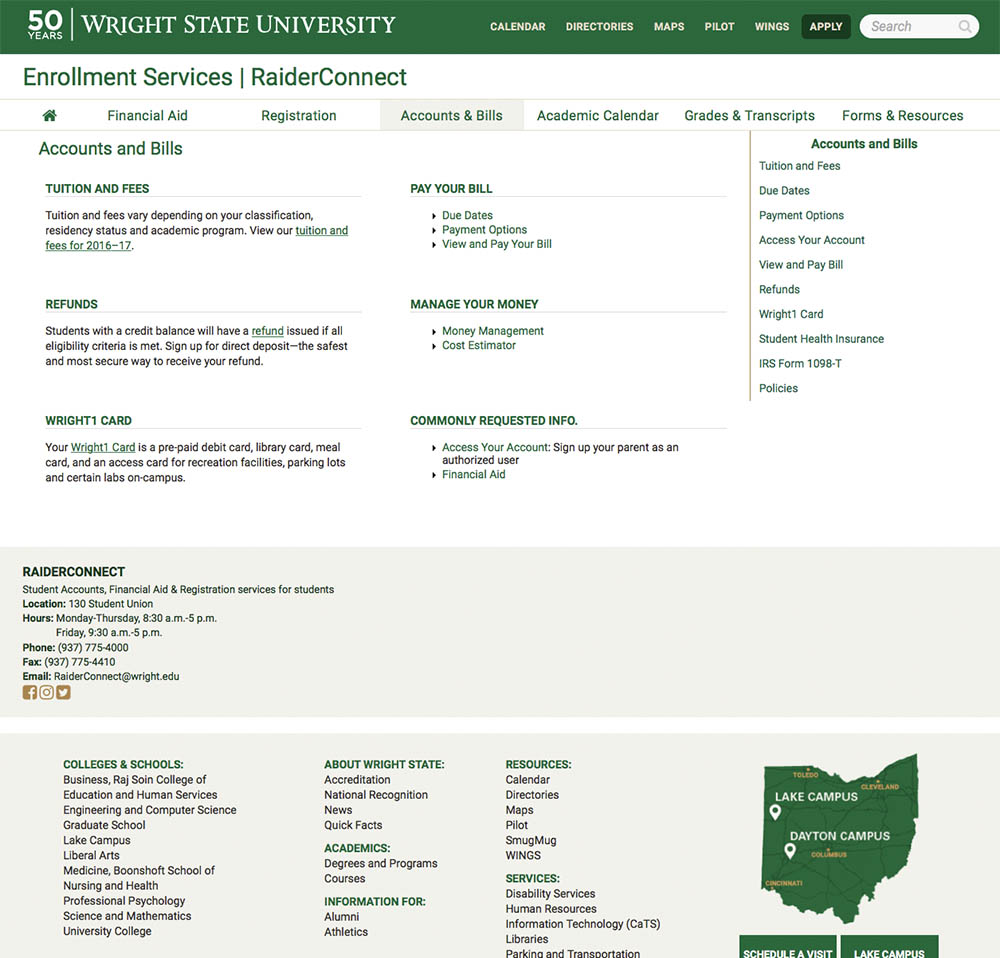 Results
217 future Raiders who visited campus participated in a card sorting exercise which resulted in many changes from the previous version of the site. Based on this data, a change to the navigation updates Classes and Grades on the previous site into two new terms Registration and Grades and Transcripts. The navigation item named Deadlines was changed to Academic Calendar to help highlight this highly sought-after content. Many other changes to information architecture and content were based off the data provided by the card sort. The resulting page is more user-friendly and much cleaner in appearance, especially on mobile.
Deadlines Before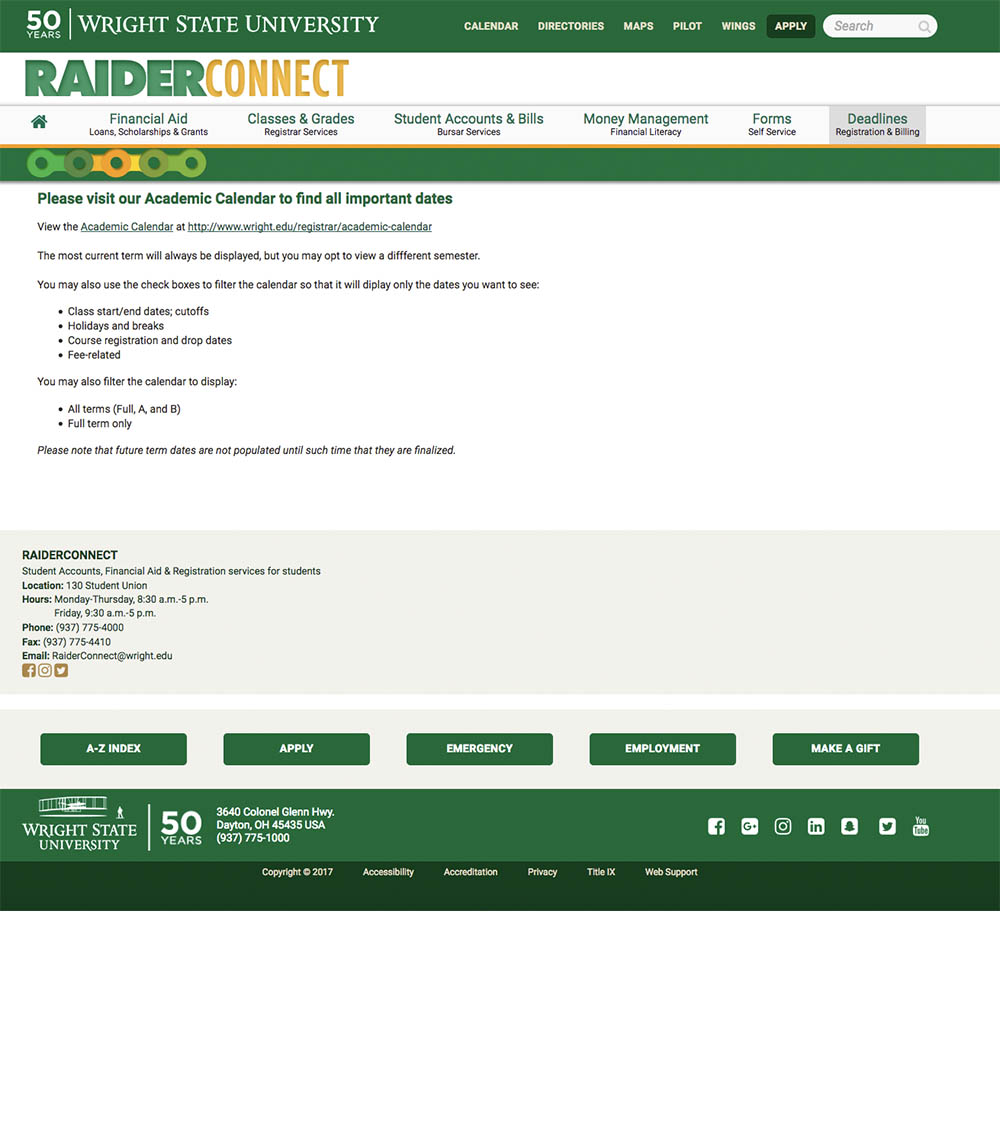 Deadlines After