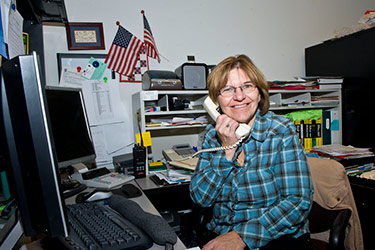 The Telecommunications Services office is responsible for planning, developing, implementing, and administering voice, data, , wireless communication, security cameras, and access control solutions for Wright State University. We provide and service all departmental telephones and voicemail, including the emergency and courtesy phones found around campus. Telephone and network cabling services are also provided and serviced for the Resident student halls.
The department is also responsible for the monthly telephone bills for all WSU departments and resident students' semester communication fees. Telecommunications Services houses the main system for incoming calls to the university. These calls are routed by the campus automated attendant system to the requested departments and individuals. If you have a question about phones or voicemail, you can contact the Telecommunications Services office  (937) 775-4200.
Below you'll find links to information and instruction on various phone and voicemail options for faculty, staff, and resident students.
On this page: