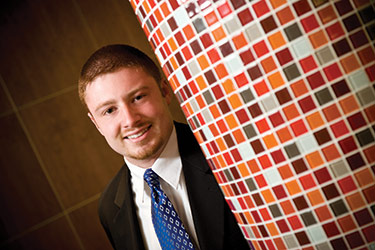 Congratulations on your upcoming graduation from Wright State University.  We hope that your time as Wright State graduate student has expanded your boundaries and allowed you to grow as a scholar and as an individual.  Reflect with pride on your accomplishments here as you move on to the new challenges life has to offer.
As this phase of your academic career comes to a close, please remember to check with your academic advisor to insure that you have met the requirements outlined in your course of study and have complete the graduation application.
Campus Student Services
In addition to the Graduate School, several administrative departments will play a major role in you advancement through your academic program.  The links listed below will direct you to the vast majority of non-academic areas with which you will interact on a regular basis.  However, if you have difficulty identifying which department or area you need to contact regarding your particular situation, feel free to contact the Graduate School.
Graduate School Student Services
The Graduate School is a customer-oriented center for all persons interested in graduate study at Wright State University, as well as for current graduate students.  As you continue your academic career with us, we hope the links provided on this page will lead you to information that will assist you.
In addition, we hope that you will continue to keep close contact with your academic advisor, program director and the Graduate School in order to ensure that your educational journey goes smoothly.