Welcome to Our Newest Trustees
The Wright State University Foundation Board of Trustees is pleased to announce the following business and community leaders will be joining the board on July 1, 2020. We look forward to working with our newest trustees and thank them for volunteering their time and talents to serve the foundation, the university, and our students. 
Learn more about our new trustees.
Samia Borchers, M.D. '81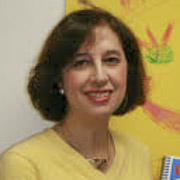 Dermatologist
Dayton, Ohio
Lauren Macgregor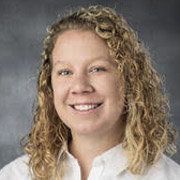 Graduate Student 
Wright State University
 
Gary McCullough '81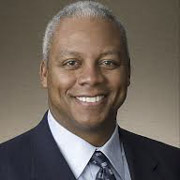 Private Investor 
Chicago and Los Angeles
Hernan Olivas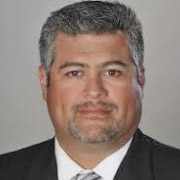 President and CEO
O'Neil & Associates
Dayton, Ohio
Randy Phillips '82
Senior Vice President for Corporate Development
Leidos, Inc.
Washington, D.C., and Chicago 
Sharon Honaker Rab '75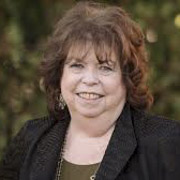 Educator, Writer, and Community Activist
Dayton, Ohio
---
Our History
The Wright State University Foundation was incorporated on December 15, 1966. Our founders were leaders of business and industry from throughout the Dayton region. Robert S. Oelman from National Cash Register Company, James M. Cox, Jr. from the Dayton Daily News, Eugene W. Kettering from Winters National Bank, Richard O. Michael from Champion Papers, and C. William Verity from Armco Steel Corporation were among those serving on our first board of trustees.
Thanks to the support of individuals, corporations, and foundations from throughout our region, state, and nation, the Wright State University Foundation has distributed more than $51 million in scholarships and established 811 scholarship funds over the last five decades.
The Wright State University Foundation has also successfully spearheaded two comprehensive fundraising campaigns: Tomorrow Takes Flight and Rise. Shine. The Campaign for Wright State University.
The Tomorrow Takes Flight campaign concluded in late 2006 with a final total of $123.1 million, more than triple the original goal of $40 million. Two hundred new scholarships were created, along with five endowed chairs and professorships and two named colleges.
Rise. Shine. The Campaign for Wright State University concluded on June 30, 2017, with more than $167.7 million raised for scholarships, attracting more top-flight faculty, and supporting construction of state-of-the-art facilities. 31,310 donors supported the campaign, including 17,659 first-time donors to Wright State. Fifteen Wright State alumni each donated $1 million or more to Rise. Shine.
---
Our Vision
The Wright State University Foundation's vision is to be a best-in-class foundation, matching the resources, passion, and commitment of our donors with the needs of students and the strategic direction of the university.
---
Our Mission
The Wright State University Foundation's mission is to partner with Wright State University in promoting and facilitating a culture of engagement and philanthropy by raising funds and managing and distributing the resources entrusted to us in support of the university's mission and priorities.
---
Our Values
We are committed to:
The needs of students and the passion of our donors
Responsible stewardship of resources with accountability and transparency
Long-term relationships with the community and alumni
Diversity and inclusiveness
Innovation and resourcefulness
---
Our Strategic Plan
Developed in 2016, the Wright State University Foundation's strategic plan builds on the success of Rise. Shine. The Campaign for Wright State University and positions the foundation for an even greater impact on the future of Wright State University. Our strategic plan will help cement the foundation's role as the preeminent fundraising arm for Wright State University.
Download the Strategic Plan (PDF).
---
Our Board of Trustees
Officers
Andrea Kunk ('04, '07), Chair
CFO, Peerless Technologies
David Deptula ('80), Vice Chair
Chair, Grants Committee
Vice President of Legal and Special Projects
Dayton Freight Lines, Inc.
Bill Diederich ('91), Secretary
Governance Committee
Brian Kohr ('94), Treasurer
Chair, Finance Committee
President & CEO, TriKohr Advisors
Scott Rash, Foundation President & CEO
---
Members
Martha Balyeat ('03)
Audit Committee
WOEF Board Representative
City Auditor, City of Van Wert
Linda Black-Kurek ('78)
Chair, Investment Committee
President, Liberty Health Care Corporation
Aaron Brautigam ('21)
Grants Committee
University Student Trustee
Admission Ambassador, Undergraduate Admissions
Michael Bridges ('81)
University Board of Trustees Representative
President, Peerless Technologies Corp.
Chris Brookshire ('11, '14)
Investment Committee
Alumni Association Representative
Primary Care Physician Recruiter
Business Development, Premier Health
Douglas A. Cook ('81, '85)
Finance Committee
Retired
Holly Di Flora
Finance Committee
Owner, The Home Group Realty Company
David Donaldson ('88)
Grants Committee
Market President, WesBanco Bank, Inc. Southwest, Ohio
Eugene Leber ('86)
Governance Committee
Owner, Leber Family Foundation
Dana Frazer, M.D. ('96)
Academy of Medicine Representative
Assistant Professor, Surgery
Acting Chief and Associate Program Director of Surgery,
VA Medical Center 
Karla Garrett Harshaw ('84, '13)
Grants Committee
Director of Development and Communications,
Advocates for Basic Legal Equality, Inc.
Travis Greenwood ('84)
Immediate Past Chair
President & CEO, The Greentree Group
Kristina Kean ('96)
Finance Committee
Vice President, Finance, Miami Valley Hospital
William W. Montgomery
University Board of Trustees Representative
Chairman, President & CEO, Celina Insurance Group
Danielle Rolfes ('97)
Audit Committee
Partner, Co-lead International Tax, Washington National Tax,
KPMG US
Tom Sheehan
Investment and Grants Committees
Vice President, Human Resources, Emerson
Pamela vonMatthiessen, D.V.M., M.D. ('98)
Chair, Governance Committee
Retired Physician
Matthew Watson ('07)
Investment Committee
Financial Advisor
UBS Financial Services
Rob Weisgarber ('77)
Chair, Audit Committee
Retired Financial Executive
Woody Willis ('83)
Finance Committee
Alumni Association Representative
Senior Software Engineer, Altamira Corp. 
---
Ex-officio Members
Susan Edwards, Ph.D., President, Wright State University
---
Foundation Staff
Robert T. Batson, Chief Financial Officer
Andrea Wall, Executive Assistant and Foundation Assistant Secretary