Department of Management and International Business
The Department of Management and International Business of the Raj Soin College of Business is proud to sponsor the Organizational Effectiveness Lecture Series. The mission of the OELS—to aid leaders as they strive to enhance the performance of their organizations—is clearly consistent with the vision of the college: To be a catalyst for progress, innovation, and positive change in the business world.
Peter Drucker wrote, "Management is doing things right; leadership is doing the right things." The OELS is committed to the principle that both of those things are vital to the success of the modern organization. By using the OELS to develop successful and ethical leaders, to advance managerial knowledge and leadership practices of organizations, and to partner with businesses, governmental agencies, and not-for-profits, our college and department are able to advance the prosperity of the Miami Valley and the world beyond.
Department of Leadership Studies in Education and Organizations

The Department of Leadership Studies in Education and Organizations houses undergraduate, masters, and doctorate programs. The undergraduate degree in Organizational Leadership (B.S.) combines courses in communication and management with the study of leadership theory and practice. This integrated major prepares today's and tomorrow's leaders for the challenges across all career fields.
Master of Science in Leadership Development (MSLD) is designed to prepare candidates capable applying knowledge, critical analysis, improvement strategies and research to challenges and opportunities in business, the community, and educational and non-profit organizations.
The Doctorate of Education in Organizational Studies (Ed.D.) is an interdisciplinary approach to the study of topics, theories and research critical to the success of leaders in a variety of organizational settings. The program is designed for professionals who work in community, government, public service, business, non-profit organizations and education.
ODNetwork-Miami Valley (ODN-MV)

The ODNetwork-Miami Valley is a "community of discovery" for practitioners and scholars of Organization Development (OD) in the Miami Valley. A contemporary understanding of OD embraces a systemic view of organizational life. Our vision is to explore the group, interpersonal, and leadership dynamics that foster and sustain thriving organizations. We strive to provide a forum for learning, renewal, insightful reflection, and sharing. We aim to act as bridge-builders, serving as a nexus of significant relationships among organizational scholars, practitioners, and leaders.
Miami Valley Human Resource Association

The Miami Valley Human Resource Association (formerly the Miami Valley Personnel Association) was organized just prior to World War I. A number of Dayton personnel executives met for the purpose of fostering and promoting better methods of maintaining the best possible human relations in industry and commerce. Out of these early experiences so many worthwhile values have evolved that today the association includes human resource professionals from local organizations that comprise a large segment of the business community.
The goal of the Miami Valley Human Resource Association remains that of ever striving to build and maintain at the highest level the best possible human relations in industry and commerce. Service to our membership is of utmost importance. Quality programming and networking opportunities remain our key focus. These are the very reasons we are excited about our collaborative partnership with the Organizational Effectiveness Lecture Series!
Association for Talent Development

WOC-ATD (Western Ohio Chapter-Association for Talent Development) is the local Dayton chapter of ATD national, the world's largest association dedicated to workplace learning and development professionals. ATD focuses on linking both learning and performance to individual and organizational results, and is a sought-after voice on critical public policy issues. ATD's members come from more than 100 countries and connect locally in more than 125 U.S. chapters and with more than 20 international partners. Members work in thousands of organizations of all sizes, in government, as independent consultants, and suppliers. Our vision at WOC-ATD is to be a dynamic, collaborative community of learners, leaders, consultants, and educators, sharing and discovering knowledge for personal and professional growth.
Better Business Bureau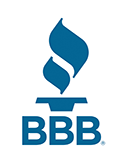 For more than 100 years, your Better Business Bureau has been helping people find businesses, brands and charities they can trust. In 2012, people turned to your BBB 124 million times for Business Reviews on more than 4.5 million companies and Charity Reports on 11,000 charities, all available for free at bbb.org. BBB serving Dayton and the Miami Valley is one of 112 local, independent BBBs across the United States and Canada. To further promote trust, your BBB also offers dispute resolution support for consumers and businesses when there is difference in viewpoints and industry self-regulation programs. BBB serving Dayton and the Miami Valley serves seven and half Ohio counties, including Clark, Darke, Greene, Miami, Montgomery, Preble, Shelby and northern Warren counties.