2019 Organizational Energy
2019 Creating Energy 
2019 Creating Energy Full Event Video
Click here for the 2019 Keynote Presentation on Creating Energy with Dr. Bernd Vogel.
Click here for the 2019 Workshop Presentation on Generating Energy with Ms. Cynthia Ronan and Ms. Wendy Roop.
---
Creating Energy In Your Organization: Finding The Spark To Support Change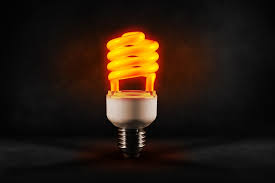 During this event, attendees learned how leaders strategically activate, use, and maintain energy. Energy is the fuel that makes great organizations run. Without it, leaders will have a difficult time creating change. This session helped attendees understand how to think about energy in their organization and how leaders lead strategically to generate it. Attendees also learned about the specific benefits that come to an organization when the energy for change is present across a system of people.
The keynote speaker was Dr. Bernd Vogel, a Professor of Leadership and Director of the Henley Centre for Leadership at the Henley Business School in the U.K. His research focuses on how leaders mobilize and maintain energy in organizations. He is co-author of the book Fully Charged: How Great Leaders Boost Their Organizations' Energy and Ignite High Performance published by HBR Press. He and his colleagues received the Best Paper Award from the Center for Positive Organizations for their work. Dr. Vogel teaches, consults and speaks internationally. He helps organizations develop inspiring and purposeful leadership to create effective change.
Following the keynote, workshops were offered that provided hands-on examples of how to create activities that generate and sustain purpose-driven energy in an organization. The workshops were led by Dr. Vogel, Cynthia Ronan (Master Certified Coach), and Wendy Roop (Professional Certified Coach).  
---
OUR Keynote SPEAKER 
Bernd Vogel is a Professor in Leadership and Director of Henley Centre for Leadership at Henley Business School, United Kingdom. Earlier roles include Lecturer at the Institute for Leadership and Human Resource Management (IFPM), University of St. Gallen, Switzerland, Project Leader in the Organisational Energy Program (OEP), and Visiting Scholar at University of Southern California's Marshall School of Business. He received his PhD in Management from the Leibniz University of Hannover, Germany. Bernd's research focuses on Leadership to mobilize and maintain an organizations energy, leadership, co-creating leadership, followership, change, and managing emotions. He is co-author of the book "Fully Charged: How Great Leaders Boost Their Organisations' Energy and Ignite High Performance" published by Harvard Business Review Press. Bernd Vogel also co-authored the book "Organisationale Energie", published in the second edition.  The edited book "Leadership - Best Practices und Trends" is published in the second edition. Bernd Vogel has published in international top-tier journals and developed several case studies.
Bernd teaches, consults and speaks internationally. He helps organizations with his expertise in leadership for creating and sustaining organizational energy, energizing management teams, developing inspiring and purposeful leadership and fellowship, and leading change.
His research focuses on new forms, practices, and sources of engaging leadership, mobilizing and maintaining energy in organizations and senior management teams, creating leadership and followership capacity, co-creating leadership, leadership and followership climate, CEO decision making and identity, and organizational change.
Our workshop facilitators
Cynthia Ronan, MS is a Master Certified Coach (MCC) and focuses on strategy, awareness based systems change and leadership development. She has worked in Healthcare, manufacturing, nonprofits and entrepreneurial organizations and using tools and assessments such as MBTI, Leadership Agility 360, DISC, Strengths Finders. 
Wendy Roop, is a Professional Certified Coach (PCC) and focuses on the empowerment and strategy of how others can grow both personally and professionally through self-awareness. She has worked in multiple types of industries with experience in Human Resource Management, and Organizational/People Development, and uses tools such as Energy Leadership, MBTI, Strengths Finders, and Predictive Index. 
Wendy and Cynthia are both Organizational Development Professionals and Leadership Coaches with over 18 years of experience in facilitating transformational change through coaching individuals and facilitating group sessions and organizations. They are passionate about helping individuals realize their full potential by fully maximizing their unique, differentiated strengths to have the most positive impact possible.