HOMETOWN
Oakwood, Ohio
MAJOR
Biological Sciences
CLUBS AND ORGANIZATIONS
Student Honors Association, Global Public Health Brigades, Pre-Health Society, Kickboxing Club, and Habitat for Humanity
THE CHOICE-WHY WRIGHT STATE
I decided to attend Wright State for two reasons, money and distance to my home. I knew I wanted to be close to home so I could save money for my dreams of going to dental school.
My career goal
My goal is to get into dental school and become an orthodontist. Wright State has helped me by offering excellent science courses and great professors. Everyone is very helpful and will do everything they can to help you succeed if you put the work in.
A little advice
The best advice I can give is to relax. I was very nervous making the transition from high school to college, but in the end it wasn't bad at all. 
A FEW OF MY FAVORITE THINGS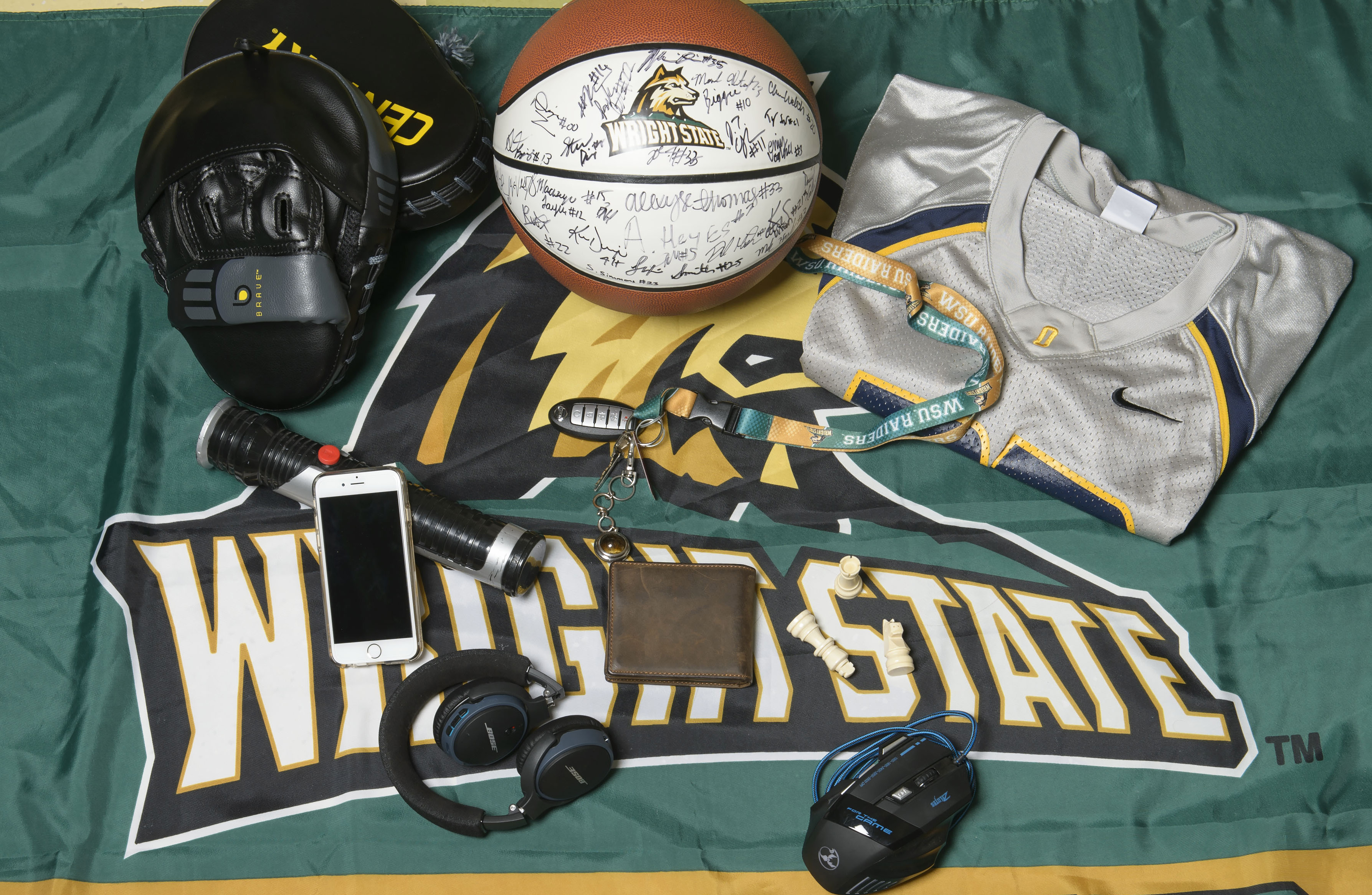 My favorite classes has been either Intro to Cellular Biology or Intro to Molecular Biology. They were both lab classes where we not only learned about various scientific techniques, but we got to apply them in a laboratory setting. We got to work with live organisms and see the results right before our eyes, it was truly awesome!
My favorite spot on campus is the Student Union. There is an endless amount of things to do there. My favorite is probably the fitness center, which serves as a retreat at the end of the day where I can decompress.
My favorite campus event is April Craze. It's always really fun and there's a lot of free stuff. Last April Craze, I waited in line for 20 minutes for free cotton candy and let me tell you, it was well worth the wait!
MISCELLANEOUS QUESTIONS
What do you order at the on-campus Starbucks or Tim Hortons?
I got that unicorn drink from Starbucks once and my life has never been the same.
How many hours a day to you spend on Social Media (i.e. Facebook/Twitter/Pinterest)? (come on, be honest!)
1-2 hours
Pick your addiction:
Xbox One
PS4
Netflix/Hulu
Online gaming
None of the above
What was your most embarrassing high school moment…that you can share?
My most embarrassing moment in high school was when I tripped on the stairs. I was holding three textbooks and three binders and I tripped on the stairs while walking between classes and all my papers and stuff went everywhere.
What is your workout routine?
M: Back and Shoulders
T: Chest and Arms
W: Legs
Th: Chest and Shoulders
F: Back and Arms
What is one things you wish you would have known when you were first starting college?
Study a little bit everyday
Where did you hang out last night/weekend?
On a cruise with my family
What's on your playlist right now?
80s music
What is your favorite Snapchat filter?
The conquistador (Bring it back!)
Dream job…where would it be and what would you be doing?
Being an orthodontist
What is your favorite tv show to binge watch?
The Last Kingdom
If you are going to drop $20 at the movies, what are you going to see?
An action movie, but I would probably spend the entire time trying to find out where I dropped my $20 bill.
What team are you on?
Team iPhone
Team Windows
Team Droid
None of the above
What is your favorite place to go off-campus? 
My house is definitely my favorite place off-campus, but Chipotle is good too