Name and nickname: Timothy Joseph Holmer a.k.a. Tim
Address: 1257 Springwood Lane
Phone Number: (847)-895-8925
E-Mail: holmer.2@wright.edu
High school: James B. Conant High School
Activities in high school: Soccer, NHS, and Musical
I like to watch America's Best Dance Crew on TV.
I listen to all types of music including rap, hip hop, rock, and alternative.
Sports I participate in: Soccer, basketball, football, and volleyball.
As an engineer I would like to improve technology and create new products.
In ten years I would like to live in downtown Chicago.
This past week I helped out a handicapped person in a wheelchair get a drink from the top shelf of a refrigerator at the union market.
One of the janitor's names is Michelle Palowski and she loves to go on vacation!
Manchester UnitedThis site is amazing because it is the link to my favorite soccer team's website. It gives information about the team and how they are doing in the leagues they are in.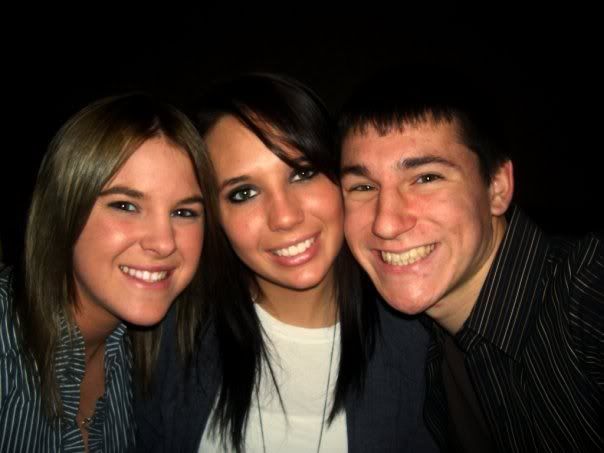 In this picture my friends and I are going out to dinner on the weekend!


In this picture my friend Johnny and I are at my friend Anna's birthday party!


This is a picture of the Russ Engineering Center where most of my classes are held for engineering.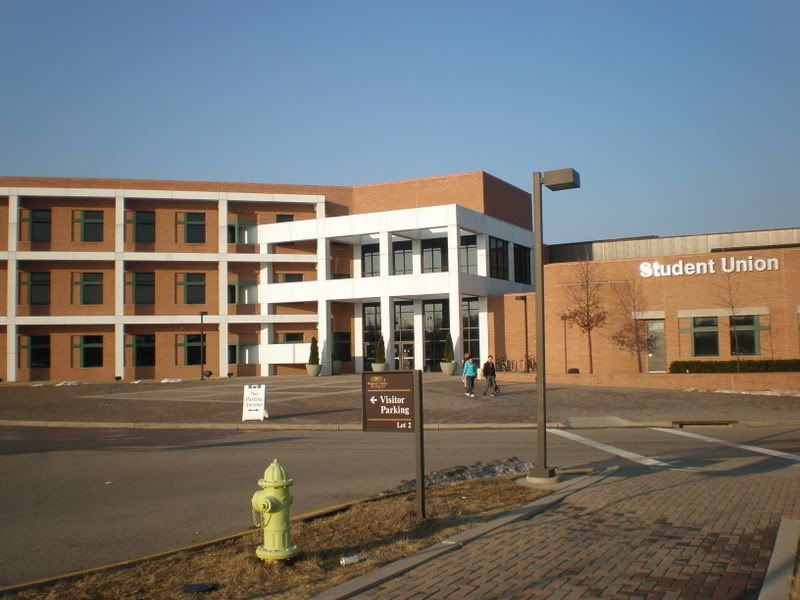 This is a picture of the student union where there is a bookstore, market, and workout center.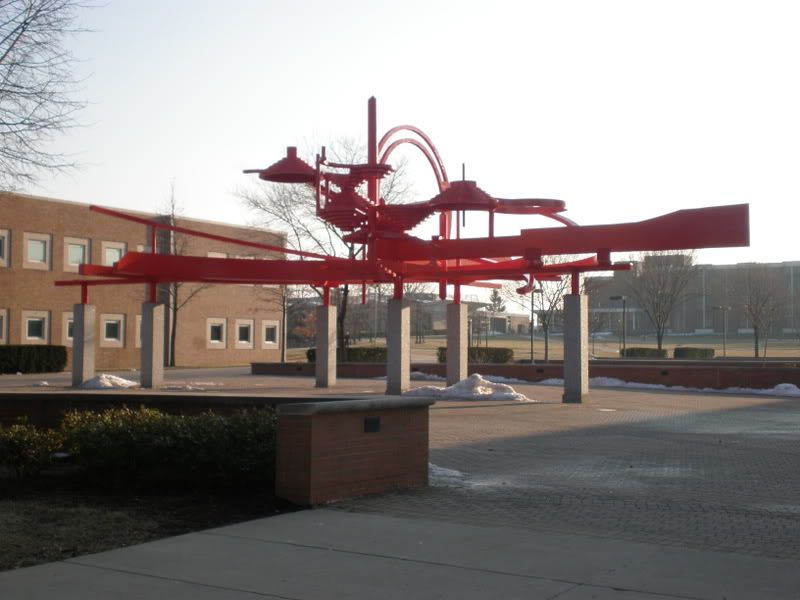 This is a picture of one of the various art pieces displayed on Wright State's main campus.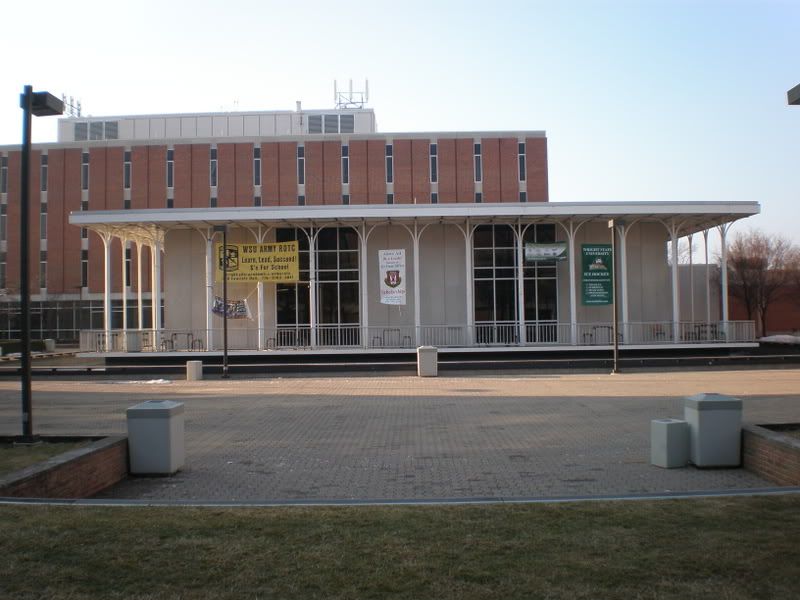 This is a picture of the Hangar which is one of the dinning halls that is located on Wright State's Campus.


This is a picture of Oelman Hall which is where a lot of lectures are located as well as classrooms.
I am doing pretty well overall. I am pretty busy with school work and with soccer at the same time. This quarter I am taking three engineering classes and a math class. These classes have taught me how to draw physical objects on the computer using SolidWorks, I learned about circuits and how they work with breadboards, and calculus has taught me about derivatives and how to calculate velocity and acceleration.
As I live everyday on campus I realize different things that I like about campus life. I like having my own schedule and doing things on my own time. This allows me to walk to class, drive to the store, and work out whenever I feel like it! Another thing I like about camous life is that I can go to the library to study and even have access to computers in the engineering building at any time of the day, even on the weekends! Lastly, I love having my own place to eat and sleep so I can come and go as much as I please.

Class Schedule
Tim's Course Schedule
Dept
Number
Title
Time
Days
EGR
101
Introductory Mathematics for Engineering Applications
11:00-12:05
Mondays, Wednesdays, Fridays
EGR
190
Fundamentals of Engineering and Computer Science
8:30-10:50
Fridays
ME
202
Mechanical Drawing and Solid Model Design
5:10-8:00
Mondays and Wednesdays
MTH
229
Calculus I
12:15-1:20
Mondays, Wednesdays, Fridays