Table of Contents:
---
Represent your country at this year's Dayton World Soccer Games!
Each team must represent one country, and at least one member of the team must be from that country. Teams may be coed. Adult teams can have up to 20 players.
Register by August 19th to receive the discount registration of $100 per team (If you have 20 players in your team that is only $5 per person).
1st and 2nd place winners will receive medals. All registered players will receive free souvenirs (free bag and water bottle). Last Day to register is September 2nd. Register here: Dayton World Soccer Games
The tournament will take place on Saturday, September 16th @ the Action Sports Center (1103 Gateway Drive, Dayton, Ohio) from 9am-6pm. The tournament is free and open to the public. 
---
Enjoy one of Dayton's favorite festivals this weekend with music, food, and so much more!
This Friday, July 28th (6-10pm), Saturday, July 29th (12pm-11pm), Sunday, July 30th (12pm-6pm)
@ Riverscape MetroPark (111 E. Monument Avenue, Dayton, Ohio)
Free event!
No transportation provided.
---
Enjoy a free 2 hour hike through the Sugarcreek and Bill Yeck Trail as part of UCIE's Summer Hiking Series where you can be active, explore the local area, and meet people from all over the world.
Friday, August 4th
Meet at the Student Union entrance by 8am. 
Transportation provided.
Free Event.
RSVP required. To sign up, email catherine.hernandez@wright.edu
---
Meet new international students through the following events:
International Student Resource Fair
Mix and mingle with some of our new international students during our International Student Resource Fair. 
Tuesday, August 22nd, 11am-12:30pm, Student Union Atrium 
International Block Party
Enjoy fun games, music, and more as you meet our new international students. Help us be a friendly face to welcome these new students to our Wright State family.
Friday, August 25th, 6-8pm, Quad 
---
Enjoy live outdoor entertainment as you shop at The Greene!
This Thursday, July 27th, 6-10pm & Friday, July 28th, 6-10pm
The Greene (4452 Buckeye Lane, Beavercreek, Ohio 45440)
Free event.
No transportation provided.
---
In order to promote a healthy environment in which to learn and work for our students, faculty, staff, and visitors, WSU has adopted a Tobacco-Free policy. The use of all types of tobacco products is prohibited in all university facilities, on all university-owned or leased ground, in all university-owned or operated residence halls and apartments, at all university-sponsored events, regardless of location, and in or on off-site buildings and ground that are leased or occupied by Wright State University. If you have any questions, you can email the Office of Community Standards and Student Conduct at studentconduct@wright.edu or (937) 775-4240. Learn more about this new policy here!
---
Summer Immigration Window Hours/Open Advising:
The Immigration Window will be open Monday through Thursday from 9-11AM in order to pick up/drop off documents and for immigration advising.  From 11-5 Monday through Thursday, please drop off requests at E190 Student Union.
UCIE Summer Hours
Please be advised that the University Center for International Education's (UCIE) hours of operations for the summer semester will be as follows:

Monday-Thursday 8:30 am – 5:00 pm

During this period please direct all inquiries about UCIE services to our office in E190 Student Union. 

Additionally, you can contact the UCIE via phone at 937-775-5745 or via email at

askucie@wright.edu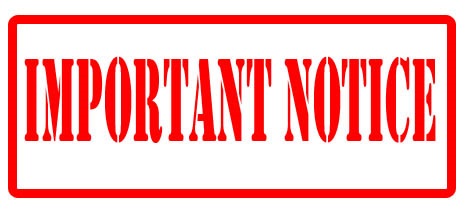 1. If you are an international student graduating in summer 2017 semester, you may start applying on May 15, 2017. Please use this link below to access and complete all required documents for the OPT application: http://www.wright.edu/ucie/student/opt.html
Choose a start date for OPT between 7/28/2017 and 9/27/2017. The final date for summer 2017 graduates to submit application materials for OPT is September 11, 2017.
PLEASE NOTE: If you have any reservations regarding graduation for summer 2017 semester, please do not apply for OPT until after semester end grades have been posted.