Official LabMan 2017 Sponsors
The LabMan 2017 team would like to thank the following sponsors for their generous contributions to this year's conference!
---
Premier Level Sponsor
StacksWare provides real-time software inventory, usage, and management for desktops, servers, VDI, clouds, network license servers, and more. StacksWare continuously inventories and tracks usage of software across your environment and provides the tools to manage that software. Make data-driven decisions and then act on them..
Website: stacksware.com
---
Platinum Level Sponsors

TRACSYSTEMS is a leading provider of custom Print, Copy, and Computer Management solutions to Colleges and Universities across the United States.  We specialize in self-serve and secure Desktop and Mobile Printing systems for students, guests and administrative staff.  TRACSYSTEMS also offers the latest in self-serve scanning equipment and RFID security systems for public and higher education libraries.
Website: tracsystems.com
---

PaperCut Software produces innovative software that eliminates waste and encourages responsible behavior by making users and departments accountable for their print usage.
Designed for education, our founders noticed some careless students wasting volumes of paper after printing documents they didn't even look at. The "little piece of software" developed in 1998 provided schools control over who printed what and when.
Now, over 50,000 organizations trust PaperCut's award-winning Print Management solutions to manage and control printing. Spanning 180 countries with 65 million users, across:
Prestigious universities, including Harvard, Yale and Cambridge
Government departments, such as NASA and the UK Civil Aviation Authority
Businesses of every size in healthcare, financial services, construction, legal, manufacturing and not-for-profit.
Located in Australia, USA and UK, PaperCut Software is supported by a global network of partners including leading print and copier companies. Our customer first philosophy provides a seamless experience for IT administrators, staff and students no matter what brand of device.
Website: papercut.com/education/
---

VeraLab is a one stop computer lab management and control system for all your day-to-day activities in any computing lab or library.License Patrol is a robust concurrent license management solution.
Website: veralab.com
---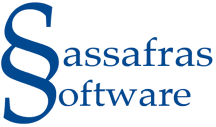 Sassafras K2-KeyServer was voted #1 Top Ranking ITAM Tool by IT Managers around the Globe
For 27 years, Sassafras has been an innovator and market leader in developing solutions for Software Asset Management (SAM) and IT Asset Management (ITAM). The pioneering KeyServer® product from Sassafras has evolved over more than two decades into K2: an elegant, award winning, unified tool set for both Hardware and Software Asset Management. K2 is designed for today's complex physical, virtual, and cross-platform computing environments.
Attend our Friday morning session (10:00am) to learn how to use K2-KeyServer's Computer Availability (Lab) Maps. See a demonstration of how to analyse your true requirements for Adobe Creative Cloud (and other software). Make data-driven decisions and negotiate better software pricing.
Visit us in booth #9. We're psyched to be here and looking forward to seeing you again.
Website: sassafras.com
---

Software2 is the home of AppsAnywhere, the world's only dedicated university app store, used and loved by students, colleges and universities across the globe.
AppsAnywhere is a super cool software deployment and delivery solution, exclusively for universities and colleges. It offers a friendly way for students to get better technology and a better learning experience, by using leading application virtualization software. Any app, any device, anytime, anywhere.
Website: software2.com
---
Gold Level Sponsors

LabStats software provides a simple cloud-based solution for measuring technology usage in computer labs, including reports that make visualizing usage data quick and easy.
Website: labstats.com
---
Find out how to bring wēpa's innovative print solution to your campus. Developed specifically for higher education, wēpa provides cloud-based capabilities that allow documents to be sent directly from phones, tablets and computers to wēpa print stations located throughout campus. wēpa is the ideal solution for printing documents on the go!
Website: wepanow.com
---

Your enterprise needs to move faster, but lack of process and legacy tools hold you back. Every day, thousands of customer requests, IT incidents, and HR cases follow their own paths—moving back and forth between people, machines, and departments. Unstructured. Undocumented. Unimproved for years. With the ServiceNow System of ActionTM you can replace these unstructured work patterns of the past with intelligent workflows of the future. Now every employee, customer, and machine can make requests on a single cloud platform. Every department working on these requests can assign and prioritize, collaborate, get down to root cause issues, gain real-time insights, and drive to action. Your employees are energized, your service levels improve, and you realize game-changing economics. Work at LightspeedTM. 
Website: servicenow.com
---
Silver Level Sponsors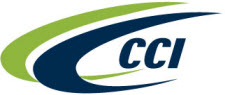 Since 1987, Computer Comforts, Inc. has built a reputation for manufacturing innovative computer furniture and providing exceptional customer service.
After 30 years, CCI has evolved into a turnkey manufacturer, providing solutions for all learning environments.
Although computer lab furniture continues to be a primary focus, we are also leading the way in furniture design for emerging teaching methods, which demand flexible spaces.
Some examples include;
Computer Lab Furniture
Multi-purpose Tables
Hide Away LCD Tables
Laptop Tables
Sit-to-Stand Tables
Adjustable Wheelchair Tables
ADA Furniture
Kiosks
General Purpose Tables
Active Learning Tables
Collaborative Furniture
Team Tables
Testing Carrels
Instructor Podiums
Faculty Lecterns
Our goal is to be the BEST furniture manufacturer for all learning environments. Please take a moment to browse our website to learn more.
Website: computercomforts.com
---

Turning Technologies solutions support proven learning theories. Poll with PowerPoint®, over any application, via web or conduct self-paced assessments with mobile devices or clickers. 
Website: turningtechnologies.com